ELK and BAPPUevo are on holiday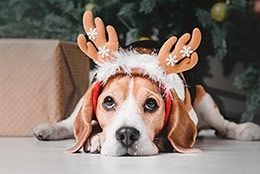 ... because Christmas and New Year's Eve are approaching.
Missed opportunities or good intentions like; 'Everything will be different next year.' Not with us! We dare to take the leap into the future and stay home for the holidays.
Therefore, no devices can be accepted and edited during this time. Devices arriving on 28.11.2020 will be processed again in the first week of January.
We thank you for your loyalty and wish you and your families a merry Christmas and a happy new year!
We'll meet again on January 4th, 2021!

and