We develop solutions for your project
Electronic Systems and
Software Technics
Design · Development · Production · Hardware · Software
...joined under one roof - this is one reason of our success: our ways stay short and unbureaucratic. The closeness to our customer is ideal in order to fulfill his wishes. Not only the contentedness of our customers is important for us but also the well-being of our colleagues. Only a motivated team can guarantee our high degree of quality and flexibility.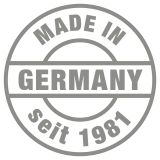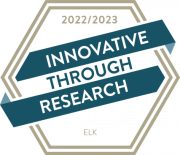 As a company, we regard the BSFZ seal as a recognition of our entrepreneurial innovation competence. We only receive this seal if we are eligible for the research allowance. The prerequisite for this is that the BSFZ confirms our research and development activities. The BSFZ seal demonstrates our ability to implement innovative measures.
ELK has been developing electronic devices according to special requirements of our customers since 1981. Our customers assign us new tasks and we provide them with our ideas. We focus on industrial control- and regulation units and are particularly in the industrial baking technology one of German´s most considerable developers. The development of assemblies and software for medical technology has established itself as a new business area. We also develop and produce own products, such as our BAPPU, "an easy to handle" multimeasuring device for the work protection.
1981 hatten Norbert Esch, Horst Kremer und Udo Lieser eine Idee: Wie wäre es, eine Firma aufzubauen, in der Professionalität und Know-how ebenso wichtig sind wie flache Hierachien und eine aktive Mitbestimmung durch die Mitarbeiter? Was kann entstehen, wenn wirtschaftlicher Erfolg und persönliche Verwirklichung denselben Stellenwert haben? Die Antwort ist ELK.