Krefeld is becoming smart - ELK is part of it.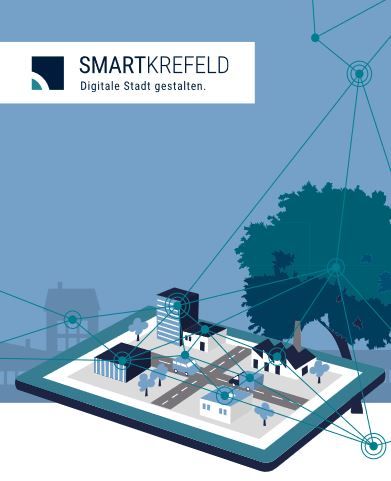 On August 17, the city of Krefeld will present its "Smart City Strategy".
The focus is on integrated, sustainable urban development in the digital age and the intelligent networking of systems. That's where VOCOO+, the "room air monitor" from ELK, fits in perfectly: It monitors the room air in offices and apartments and uses its "traffic light" to indicate when ventilation is needed. BAPPUevo, the multi-measuring device for workplace analysis, is also a smart solution for achieving optimal working conditions.
Would you like to find out more about how we are helping to shape the future with our innovative products?
We are looking forward to your visit!


Event Dates:
SHAPING KREFELDS SMART FUTURE TOGETHER!
Public event on the development of the Smart City strategy:
August 17, 2022 from 10 a.m. to 6 p.m.,
Muchesaal in the VHS Krefeld,
Von der Leyen Platz 2, 47798 Krefeld
More information:
https://www.krefeld.de/tag-der-smart-city