New additions to the ELK construction- and software development team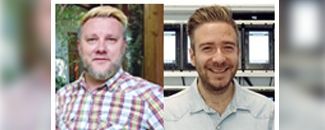 Luckily our transfers are not called Grindel, Löw or Bierhoff, because our new additions Tim Heussen and Dieter Steuten shoot real technology and software goals which ELK will actively support in the championship of technology and software specialists with further know-how and certainly bring us a long way forward - at least semi-final.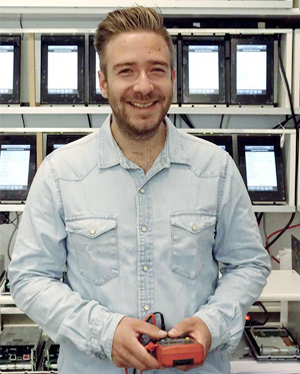 Tim Heussen has become a valuable member of our assembly and design team.
He is not entirely a new face in the ELK world. Actually, he joined our ranks during his studies as a temporary employee. During this time, he became increasingly enthusiastic about the pending work we were faced with and the possibility of applying practical, technical and analytical aspects directly to the product.
He therefore decided to devote himself entirely to the upcoming challenges at ELK. Tim possesses all the requisite know-how for this position thanks to his apprenticeship as an automation technician, which he had completed prior to his studies. Nevertheless, starting this summer, he will be attending the technical school to further deepen his knowledge.
We are happy to have found a committed employee who will hopefully remain with us for many years - like most of us at ELK.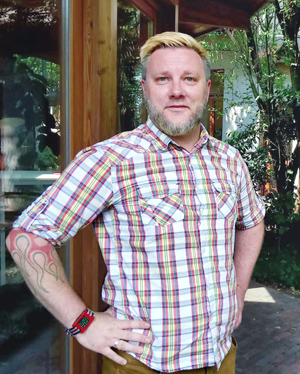 Reinforcement for the software development team
We are pleased to welcome Dieter Steuten, a trained computer scientist, to our ranks. The news is that he was a student at ELK about 10 years ago. At that time, we released him into the big wide world; however, he soon found out that "at home" is probably the best place to be. Having accumulated a wealth of experience, it turned out to be a coincidence that we found each other once again. We were looking for someone, he was looking for a new company, the rest was just a formality...
We are looking forward to the upcoming joint projects.