BAPPU-evo becomes a partner at Prenne 50 / on 13.06. in Leuven, Belgium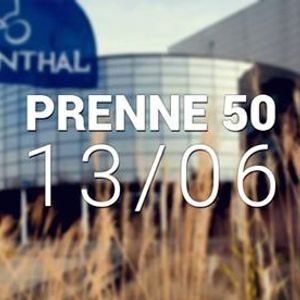 The Prebes network is the address in Belgium for advanced training and congresses on occupational safety and ergonomics. Prebes regularly holds network meetings on the most important changes in occupational safety and provides appropriate training.

In order to present ourselves and our products on the Belgian market, ELK now appears for the first time as an industrial partner of Prebes. The occasion is the training and networking event "Prenne 50", where we will introduce our multi-measuring device BAPPU-evo.

The Prenne 50 is of great importance within the industry - which is made clear by the venue alone: ​​The event takes place in the Brabant-Halle in Leuven, where around 1,000 visitors and about 100 trade exhibitors are expected. The main speaker was Marc Herremans. The former triathlete is a well-known motivational speaker. Organizer of the event is next to Prebes also the VC-CS, the Belgian professional association of safety coordinators.
Event dates Prenne 50
When: June 13, 2019
Entry: 8:00 am to 6:00 pm
Location: BRABANTHAL - Brabantlaan 1, 3001 Leuven, Belgium
Complete program: Prenne 50
Stop by, we look forward to seeing you.