ELK employees visit the blood bank.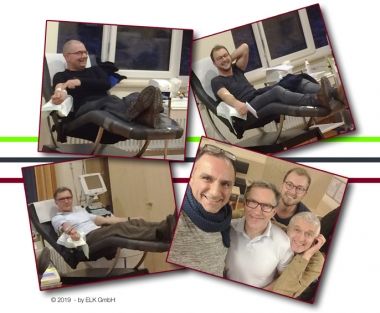 ... of course, all for a good cause!
Under the slogan "I can't stand the sight of blood – but I will donate it", ELK employees visited the Helios Hospital in Krefeld to have their blood taken. Offering the A, B and O blood groups, we would like to draw attention to the importance of donating blood. In this way, we not only want to support the supply of blood for the entire region, but also contribute to saving lives.
One thing is certain for ELK: we are staying up to date with this topic and not only want to donate blood but also courage.