That was the A + A with "BAPPU, it´s as simple as that."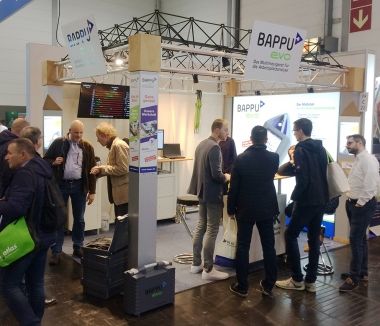 A total of 2,121 exhibitors from 63 nations, with more than 78,000 square meters and over 73,000 trade visitors, of whom every second traveled from abroad to Dusseldorf, set the world's leading trade fair for safe and healthy work in all disciplines.
As an innovation, we presented the extension and improvement of the measuring range "noise level" with a Cppeak up to 137dB with a C-peak up to 137dB. In particular, we have been following the wishes of our customers, to measure higher levels.
The new IAQ sensor Vocoo-sx was particularly interesting for room climate measurement, as the objective assessment of indoor air at the workplace is becoming increasingly important. With its measuring ranges of particulate matter (PM), CO2, VOC and CO, the new IAQ probe is the ideal complement to the BAPPU, to assess the air quality.
In addition, we showed the dew point display, which is now with the new firmware (from 2.1.4), the calculated dew point. With the help of an infrared thermometer, surfaces can be localized, where moisture can precipitate, resulting in the worst case mold. But also in connection with the climatic summation measure - as it can be judged with BAPPU analogous to the EN ISO 7730 - results new insights to well-being, because too cold surfaces in the room, despite adequate room air temperature, leads to a withdrawal of heat energy of the body and thus an uncomfortable room climate. The room air temperature, relative humidity, draft, the determination of the heat radiation and the climatic indices PMV and PPD can thus be used to obtain meaningful measurements for assessing the indoor climate.
To be always close to the practice, we let the ideas and wishes of our customers flow into the development roadmap. In particular, reverberation measurement, draft measurement for exhaust systems, vibration, calculation of noise exposure level, oxygen and radon measurement measurement have been cited as desirable features by our customers. This can be seen as an outlook on the possible further developments of BAPPU. We will keep you up to date.
Of course, we did not miss the opportunity to record the working environment with BAPPU-evo during the fair, which was held in Hall 7A Stand C22.
The long-term recording of our environment on the second day of the fair.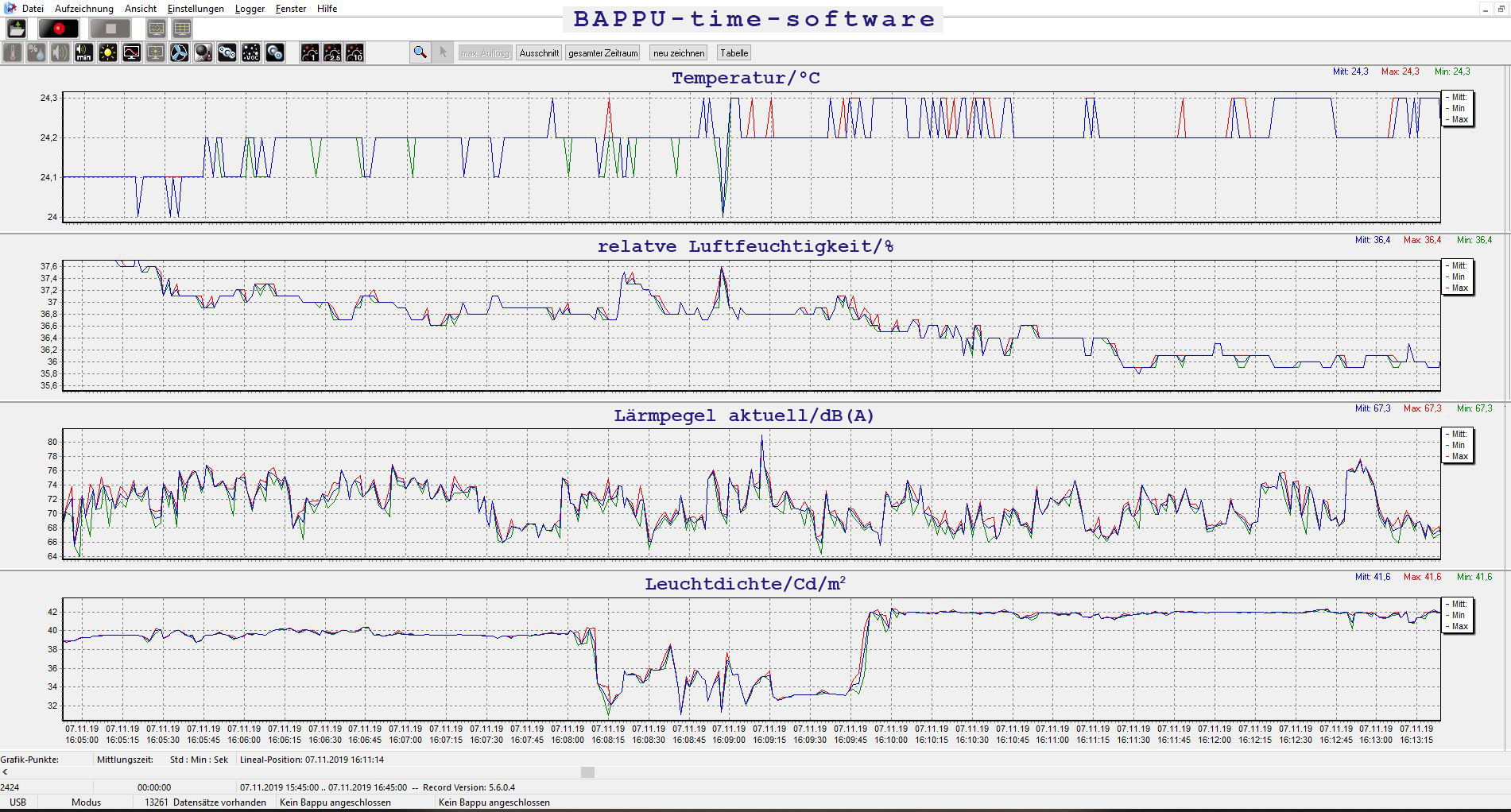 However, A + A also showed that digitization cannot replace participation in trade fairs and that personal contact with users is indispensable in the future as well. Our conclusion after four eventful trade fair days: BAPPU-evo was once again a great success at A + A in Dusseldorf in 2019.
We would like to thank all visitors for their interest and look forward to the A + A 2021, which will take place in Dusseldorf from 26 - 29 october 2021. We are on!