The guardian of indoor room air: VOCOO+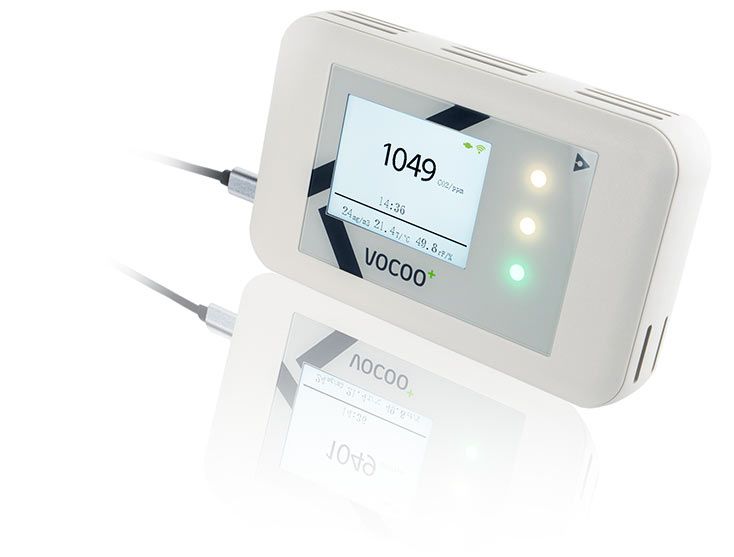 VOCOO+ The IAQ-CO2 sensor for indoor room air (IAQ) -
Our "guardian" of IAQ is the perfect solution for the continuous measurement of office, school, and residential rooms. Using this stand-alone measuring device, the CO2 concentration in rooms can be detected easily. This unit can detect aerosol concentrations in indoor air and thus provides information about potential infection risks.
Utilising the three traffic light colours (red, amber, and green) as a means of indication, VOCOO+ shows you when it's time to ventilate a room. Its built-in digital display also displays CO2, PM (particulate matter), TVOC (Total Volatile Organic Compounds), air temperature, relative humidity and CO. Rounding off this innovative concept, we have included a modern online app for managing the unit and evaluating measurement data. Pre-orders are already possible via This email address is being protected from spambots. You need JavaScript enabled to view it..
Measuring range
• CO2 (carbon dioxide)
• TVOC indicator
• Particulate matter PM1, PM2.5, PM10 (optional)
• CO (carbon monoxide) (optional)
• Air temperature
• Relative humidity
Features
• 6 measuring ranges
• Accurate and proven measurement technology
• WLAN data interface
• Modern online application
• Central data acquisition and management of the devices
• Calibration confirmation
• Wall mounting kit
• LED traffic light display, acoustic signal
If you would like to find out more about the performance of ELK's products, why not visit us at the A+A 2021 trade fair, which will be held in Dusseldorf from 26th to 29th of October 2021.
You will find ELK in Hall 7A, Stand E08.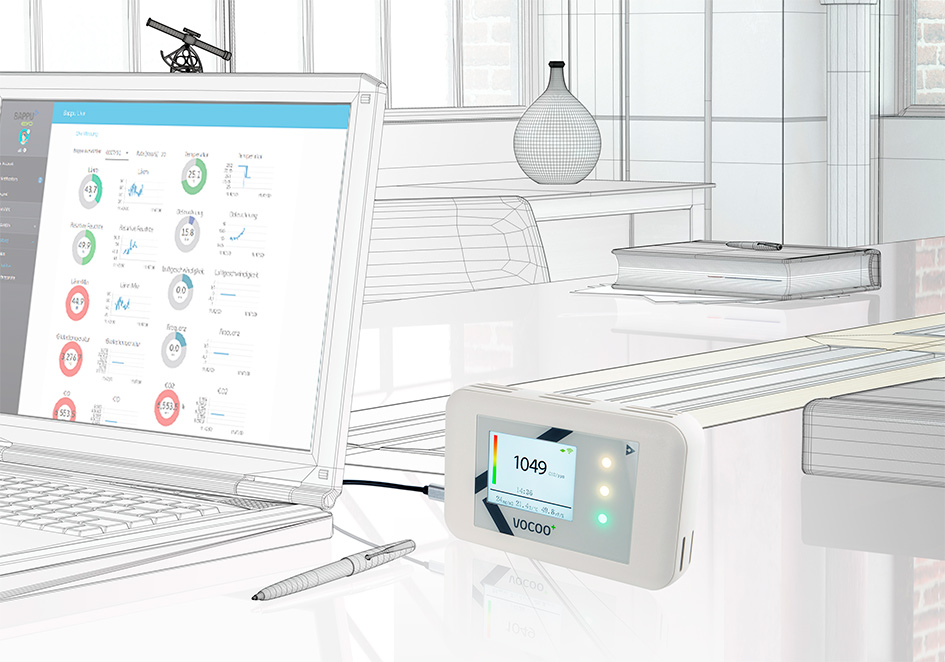 We look forward to seeing you there.


Technical details: L = 150 mm, W = 92 mm, D = 28 mm, W = 200 gr