ELK offers its employees the chance to use a Job-bike.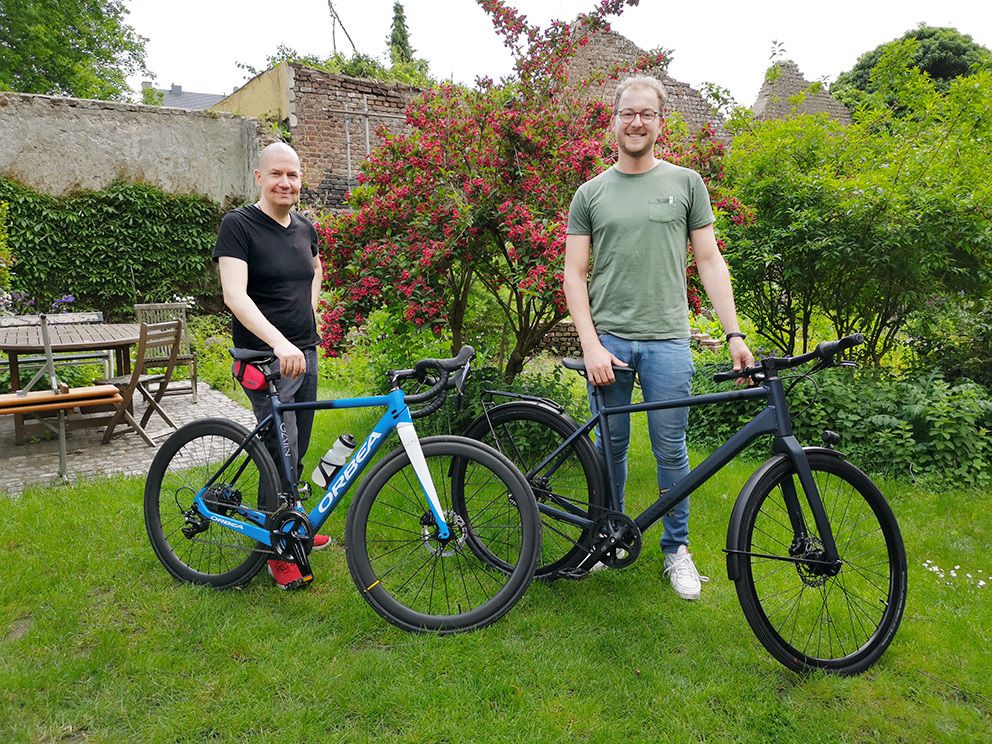 Getting to work the fit & smart way at ELK - with a company leased bicycle -
ELK has always been known for making attractive offers to its employees. Take for example our cosy company canteen, film evenings for all employees or even the company bus and train ticket for travelling. Now we are adding another attraction: for those who are interested, we are offering a company bicycle that has been leased by ELK – not only for getting to work, but also for their free time. "Our passion is not only intelligent solutions for control and software technology: we also rely on smart mobility solutions for our employees. What could be better than a company bicycle?" says Mehmet Parmak, who is responsible for marketing and communication at ELK.
More fitness while reducing the impact on the environment
Keeping employees fit and offering them a real alternative for the daily commute to work are important benefits with our "job-bike" offer. In addition, ELK also sees the opportunity to make an active contribution to the mobility transformation. Mehmet Parmak continues: "In Krefeld, the city where we are based, there is still a lot of room for improvement. Placed in the class of most bicycle-friendly cities with 200,000 to 500,000 inhabitants, Krefeld scores just short of "insufficient", ranking 19th out of 25 comparable cities." (Source: Quarks survey)
Moreover, the "Job-Bike" offer is also interesting with regard to our climate. Commuting to work by car causes around 1.5 tonnes of climate-damaging CO2 every year. This is especially pronounced in short-distance journeys: CO2 emissions from cars are high because the exhaust gas cleaning system does not reach its optimal operating temperature. Apart from pollutant emissions, many cities suffer from traffic noise, which is also caused by rush-hour traffic. Polluted air and excessive noise? Cycling avoids both and is fun at the same time.
Have fun cycling instead of being stressed out in the car
"We simply want to offer our colleagues a healthy and environmentally friendly alternative to the car," says Mehmet Parmak. In fact, ELK's "Job-bike" offer has been very well received by our staff. Johann Wild, one of ELK's technicians, is an enthusiastic "Job-Bike" rider - his daily commute is around 50 kilometres. "With the bike, I can get to work quickly and without traffic jams. It's also a great way to relax and clear my head. The network of cycle paths could be improved; however, on the other hand, I'm able to enjoy the sun, blue skies, fresh air and beautiful landscapes."
Jannis Sommer, an engineer at ELK, also likes to use his "Job-Bike": "At the beginning, I had to overcome that lazy voice inside my head, but today I tend to leave my car at home." What he likes about his new job bike is the puristic design and the well thought-out functionality. What he doesn't like at all is the state of the cycle paths in Krefeld: "Whether it's Seyffardtstraße, Johannesstraße, Sprödentalplatz or Alte Krefelder Straße - the city certainly has to do something about this!"
Mehmet Parmak is happy every time he can get his feet on the pedals again: "I feel fit and can relax at the same time." His wish is to "witness an environmentally friendly mobility transformation and make a small contribution to achieving this. It would be great if bicycles were to dominate the cityscapes of Krefeld, Düsseldorf or in my hometown of Duisburg. I know cycling doesn't solve all of our urban problems, but it's certainly a start."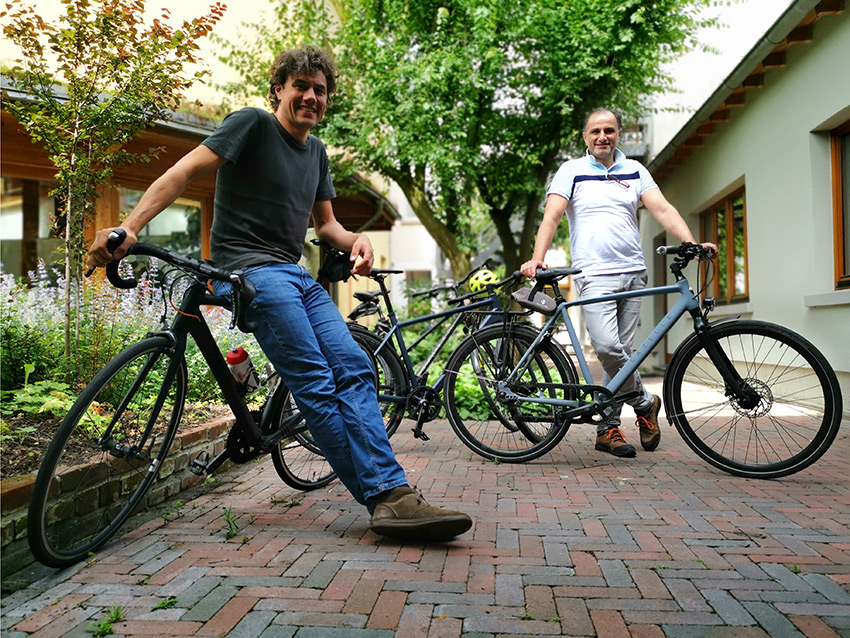 Staunch fans of cycling can also be found in the management of ELK: for many years now, Axel Stamm, Managing Director of ELK, has been cycling from his home in Kerken to Krefeld. Accordingly, he hopes for many "imitators": "It would be fantastic if more members of our team would discover cycling as a real alternative for their daily commute. And maybe other companies will also be inspired by the "Job-Bike" idea.
We always wish you a good trip!


and