Seeing electronics from their "green side"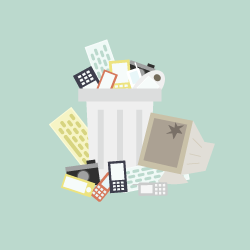 As a specialist for measurement technology, ELK focusses on a sustainable product strategy
In today's world, modern electronic devices are becoming ever more powerful. However, at the same time, we are seeing that product life-cycles are becoming shortened - in many cases it has become impossible to carry out repairs due to the fact that such actions were not taken into consideration during the product design phase. The consequence: more and more electronic devices are being disposed at an increasing rate. According to calculations provided by the UNO, roughly 40 million tonnes of electrical equipment end up in the garbage every year.
Krefeld-based company ELK, specialists for measurement technology, is taking a different approach: the BAPPU-evo multimeter, which is developed and manufactured by ELK, represents an "evolutionary device", where continuous development is an integral part of the design. Moreover, due to the sustainable product strategy, (subsequent) costs for customers are low.
Furthermore, ELK does not bow to the dictates of the electronics industry, where companies constantly have to develop and sell new equipment. On the contrary, with the BAPPU-evo, ELK offers a very convincing solution which can be upgraded when technical innovations are made. This means that the high performance of the multimeter can be maintained over a long period of time.
Another aspect is reparability: even after years of stalwart service, the BAPPU-evo and its predecessor, the BAPPU-classic, can still be repaired. ELK's workshops have maintained equipment which is more than 15 years old.
Both long-term retrofitting and repair of devices are possible due to the fact that ELK is the developer and producer of BAPPU and produces all of its own components in Germany.