Trade fair participation: BAPPU-evo at the "Port of Antwerp"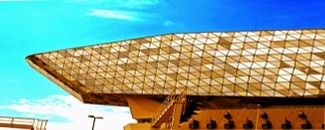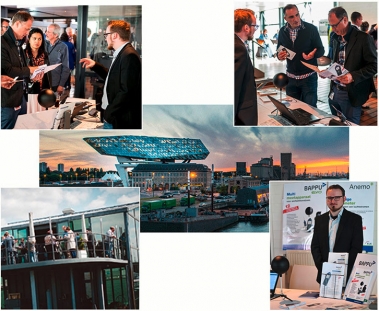 ELK'S participation in the trade fair came about following the personal invitation from Willy Tuymans, Manager of Partner Safety Care, a Belgium-based company. Mr Tuymans had been looking for reputable exhibitors from Germany and abroad, who would like to present their work safety products at the Port of Antwerp.
The exhibition venue was rather exceptional, to say the least: This was a first for ELK, as we were able to present the new features of the BAPPU-evo multimeter on a ship anchored at the Port of Antwerp. A great many visitors who came to our stand were particularly interested in the new indoor climate sensors, which now measure CO2, VOC and optionally CO. This makes BAPPU - which also reliably measures temperature, humidity, light, contrast, noise and drafts – a true multi-talent. Moreover, the intuitive operation and the clear presentation of the measurement results were received very positively by specialists at the fair.
In addition, a supporting programme with lectures and conferences took place in the special ambience of the new harbour building of the Antwerp Port Authority. ELK welcomed a wealth of visitors and was able to make numerous interesting contacts. We would like to take the opportunity to congratulate the organizer on this event and thank them for putting their trust in us. We are very much looking forward to the next exhibition that is going to be held at the "Port of Antwerp".